"Feeling gratitude and not expressing it is like wrapping a present and not giving it." William Arthur Ward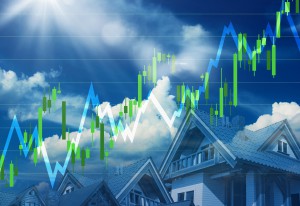 The October market stats compiled by the Northeast Florida Association of Realtors show our local real estate market rebounded quickly after Hurricane Irma. That is very good news, but many housing experts are predicting a wave of foreclosures in February due to the storms. It is difficult to collect insurance until contractors are lined up to make repairs and many homeowners are waiting months for construction companies to get to the work. Some homeowners may just walk away.
Pending sales for October jumped 20% over last October. We are up 5% year to date. Closed sales are up 6% over last October and 1% year to date.
Our median and average sales prices are up over 10%. Out of the country's 50 largest housing markets, 31 have returned to their levels during the last housing bubble (62 percent). Our market is getting closer to the peak pricing of 2005 and 2006. "As we compare today's market dynamics to those of a decade ago, it's important to remember rising prices didn't cause the housing crash," says realtor.com Chief Economist Danielle Hale. "It was rising prices stoked by subprime and low-documentation mortgages, as well as people looking for short-term gains – versus today's truer market vitality – that created the environment for the crash."