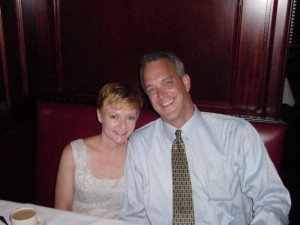 Davidson Realty has an incredible team of Realtors – and support staff! In fact, the staff is one of the things that really sets Davidson apart in the Jacksonville, FL real estate community. From marketing professionals, landscaping experts and financial gurus, Davidson Realtors have access to a brilliant team that can make buying or selling your home a wonderful experience. We will be introducing you to this team by asking them a series of quirky questions and sharing them on this blog over the next several months – or maybe years since it is a rather large team!We will start with the glue that holds Davidson together – the all important office manager. Meet Kathy Mrkvicka…
1. What is your idea of perfect happiness?
Waking up in my own comfy bed with my husband and the dogs to sunshine, open windows with a warm breeze, the birds singing and our butler, Mr. French, bringing us waffles with ice cream for breakfast.
2. what is the trait you most deplore in yourself?
Shyness.
3. What is the trait you most deplore in others?
Indecisiveness.
4. What do you dislike the most about your appearance?
My nose.