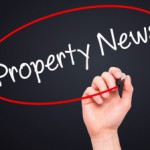 "You must do the things you think you cannot do." Eleanor Roosevelt
Happy New Year! The new year always brings reflection on the previous year, new goals and so much hope.
December made a strong showing in the Northeast Florida Association of Realtors market stats. The pending sales, closed sales and prices all show increases over last December and year over year.
The new listings were up 1% for the month and the year. The available inventory continues to be the biggest story nationally and locally. The homes available for sale dropped 19.4% from 8,763 last December to 7,062 this December. There are 2.9 months supply of homes for sale compared to 3.8 months last December for a 23.7% decrease.
New home construction may help increase the supply of homes. The National Association of Home Builders (NAHB) recently shared some forecast.
• Single-family starts are expected to rise 5 percent in 2018 to 893,000 units and increase an additional 5 percent to 940,000 next year.
• Setting the 2000-2003 period as a benchmark for normal single-family housing activity when single-family production averaged 1.3 million units annually, single-family starts are expected to gradually rise from 63 percent of what is considered a typical market in the third quarter of 2017 to 73 percent of normal by the fourth quarter of 2019.
• NAHB expects 30-year fixed-rate mortgages will average 4.31 percent in 2018 and 4.82 percent in 2019.
There were 1,996 contracts written in December which is a 7% increase from last December. The market was up 5% for the year. At Davidson Realty, our sales were up 15.5% over the previous year.
There were 2,419 closings in December, which is up 5% over last December and 28,824 closings for the year which is up 2.5% over 2016.
The median sales price is up 9% over last December to $213,000 and up 10% year to date. The average sales price of $261,947 is up 12% over last December and up 9% year to date.  The predictions I have seen for 2018 show smaller price increases than we have seen the last few years.
It appears 2018 is shaping up to be another good year for the local real estate market. If you know someone looking to buy, sell, or rent their home, we would love to help. I am also looking for a couple of great agents to join our team as we continue to grow.
I wish you much success in 2018. Go Jags!