Never mistake soft spoken or tenderhearted as signs of weakness!  Lynn Whitley, who exhibits both qualities, has been an agent with Davidson Realty since May of 2008.  She is a force to be reckoned with.  Her soft southern drawl, courtesy of her hometown of Birmingham, AL, and caring attitude towards her customers goes a long way in getting her job done in an efficient manner.  In this agent spotlight, Lynn answered a couple of questions that tell us a little about her and you might be surprised!
1.     Favorite Type of Food:
Mexican and when she's not trying to cook it in a healthy fashion, she goes to Cantina Louie's in St. Augustine, which is known for their "Mexican Street Food."
2.     The room Lynn loves most in her home:  
Her kitchen is known as "Granny's chicken."  The name came from one of her grandchildren.  She loves to read a good book there and calls it "the heart of her home" because she isn't a "TV girl."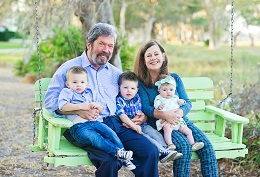 3.      When she's not selling real estate…:
Lynn, and her husband of 40 years, Allen, loves to go and listen to live music downtown St. Augustine.  Some of their favorite bands are "The Wobbly Toms" and "Lonesome Bert and The Skinny Lizards."  She also loves to camp and her favorite place to do so is in Disney.
4.     You might be surprised to know…:
Her Daddy was a racecar driver and raced on the beaches in Daytona.  She is also a "weather geek."  Look out Tim Deegan!
5.     As a little girl, she wanted to be…:
A Mommy…she played Barbie's until she was a teenager and built elaborate Barbie homes and cars made out of erector sets.
6.     Goal for the future…:
To travel the entire Amtrak Route.  She is a National Parks lifetime cardholder and she wants to take full advantage of it.
7.     What brought her to Davidson Realty almost 10 years ago?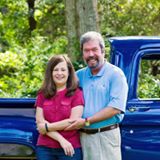 Floor duty availability and she fell in love with the building and the "stimulus of working with a group of people that motivated her."  She also appreciates the broker/management support and the administrative support found here.
We love Lynn and we are so glad that she decided to make her real estate home with Davidson Realty!