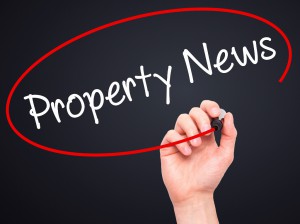 "The question should be, is it worth trying to do, not can it be done." Allard Lowenstein
This quote really spoke to me as I watch how fast the real estate industry is changing and how we are constantly looking for new ways to thrive in this industry regardless of whether our specialty is developing communities, building homes or selling homes. We will all keep looking for better ways to meet the needs of our customers.
The July Northeast Florida Association of Realtors market stats show continued strong buyer interest in our market area. The pending sales of 2,744 are 14% higher than last July. We are up 5% year to date and have had more than 2,700 contracts written each month for the last 5 months.
The 2,451 closings are down 5% from last July, but we have averaged 2,668 closings for the last 5 months. We are up 2% year to date.
The inventory of homes for sale is 8,119 homes which is down 22% from last year. We have 3.4 months supply of inventory which is well below the 5 to 6 months for a balanced market.
I am seeing more shortages and multiple offers in areas where there is not much new construction like the Beaches and Riverside. In parts of town with numerous new neighborhoods and many new homes coming online, resales have a difficult time competing with the new construction and stay on the market longer.
The home prices are continuing to rise. The median sales price of $217,000 is up 12% over last July and we are up 9% year to date. The average sales price of $255,937 is up 7% over last July and 9% year to date. I still hear concerns about price corrections and while I don't have a crystal ball, I don't see a large price correction in the near future. I believe there are markets across the nation that price increases have gotten out of control and may not be sustainable.
Please pay attention to the Impact fee discussions in St. Johns County and express your opinions to the Commissioners. The increases they are discussing in my opinion could be very detrimental to our industry and St. Johns County.
I again would like to invite you all to come shoot with us on October 19th as Davidson Cares continues our support for St. Augustine Youth Services. All experience levels are welcome. If you don't shoot, you may want to support us by buying a "Cocktail and Cooler" raffle ticket. Go to DavidsonCares.com and check it out.
If I can assist you with any of your real estate needs, please let me know. Your referrals and support are the reason for our success. (904) 940-5000