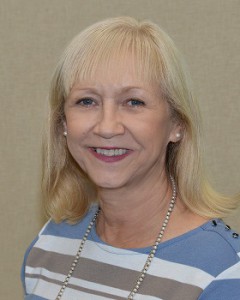 We are excited to welcome experienced agent Belinda Nelson to Davidson's sales team! Belinda boasts decades of experience in real estate and numerous designations.
"Belinda is a pillar in the Northeast Florida real estate industry and we are thrilled to welcome her to the Davidson team," said Sherry Davidson, President of Davidson Realty.
A native of the First Coast, Belinda started her career in cosmetology. In 1988, she launched a career in real estate and utilized her knowledge of the area to become a multimillion-dollar producer.
Belinda is a Certified Marketing Professional (CMP), Certified New Homes Professional (CSP) and Master Certified New Homes Professional (MCSP). She has also served as a member of NEFBA's Sales and Marketing Council since 2000.
In her free time, Belinda enjoys arts and crafts, spending time with her four grandkids, having pizza with the family, bowling with her husband, gardening and feeding the birds and squirrels. She also enjoys spending time with her Sunday Class friends.
Belinda works out of Davidson's World Golf Village office, as well as the Jax Beach office.
Welcome to Davidson, Belinda!