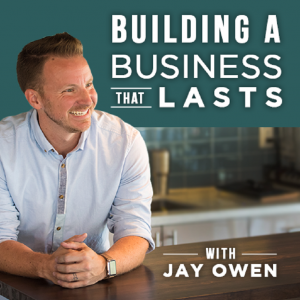 Our very own Sherry Davidson recently appeared on a brand new podcast to share her wisdom as a time-tested leader and entrepreneur! Sherry recently sat down with Jay Owen, owner of Design Extensions and host of a podcast called Building a Business That Lasts.
On the podcast she discussed what it took to get Davidson Realty off the ground, as well as how she built the company into what it is today.
Jay said, "Sherry is a true leader in our community, well respected, easily approachable, and runs a business that has not just lasted, but thrived for over 25 years!"
Check out the podcast by visiting https://buildingabusinessthatlasts.com/001-last-3-decades-business-sherry-davidson/
Jay will also be releasing interviews with other local leaders like Doug Wiles (Herbie Wiles Insurance), Todd Neville (Neville Wainio, CPAs), Matt Baker (ThompsonBaker Agency), Brad Layland (The FOCUS Group) and others.
Follow the new podcast at https://buildingabusinessthatlasts.com/.