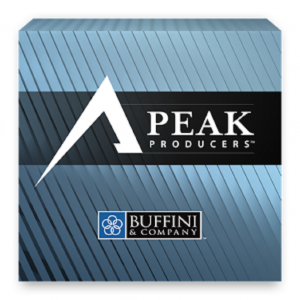 Davidson Realty is inviting all real estate agents to attend one of two Peak Producers training courses beginning in August. The first begins at its headquarters in World Golf Village on Monday, August 14. The second kicks off at the Jacksonville Beach office on Wednesday, August 16. Both courses run from 9 to 11 a.m.
The 16-week training course was developed by Buffini & Company, the largest real estate coaching and training company in North America. Peak Producers helps agents increase production through lead generation, negotiating skills and overall customer service.
"Peak Producers showed me how to run and maintain a successful business working by referrals," said Shelley Nemethy, a top producing Davidson agent. "Instead of trying to figure out how to build your business and have a successful real estate career, why not take advantage of the teachings of someone who has already done it?"

After completing the program, Shelley was named Rookie of the Year and closed nearly $2.5 million in her first year with Davidson. "I have been able to keep this up with the help of the program by increasing my volume each year," said Shelley.
Davidson agent Matt Roberts also had success with Peak Producers. Matt said, "Buffini takes very simple and proven customer service skills and shows you ways to think outside the box with them, and how to market yourself as a business and not just a person. This class gave me a lot of confidence and really showed me the way things go."
The course will be led by Davidson Realty President Sherry Davidson and Sales and Training Manager Andrea Gallagher. Both are Buffini & Company Certified Mentors.
Davidson also hosts regular wine and cheese events to provide information to professionals interested in a real estate career. The next event is set for Thursday, September 7 from 6 to 7 p.m. at Davidson's World Golf Village office. A session will also be held on Thursday, October 5 from 6 to 7 p.m. at the Jacksonville Beach office.
Davidson Realty has been named by the Jacksonville Business Journal as one of Northeast Florida's Top Residential Real Estate Companies and Best Places to Work. The firm has also been featured as one of Florida's Best Companies to Work For by Florida Trend magazine.
For more information about the Peak Producers course or a real estate career with Davidson Realty, contact Sherry Davidson at (904) 940-5000 or sdavidson@davidsonrealtyinc.com.