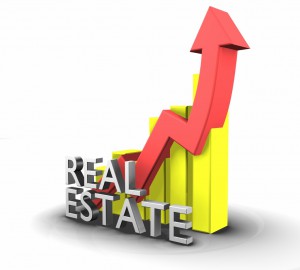 "Among the things you can give and still keep are your word, a smile, and a grateful heart." Zig Ziglar
A little bit of Zig can brighten any day. The market stats for June from the Northeast Florida Association of Realtors brightened my day. Pending sales for the last 4 months are the highest we have seen. There were 2,741 contracts written in June which is 4% more than last June. Davidson Realty's sales are up more than 12% over the first half of 2016.
There were 2,708 closed sales in June which is down 7% from last June. We are up year to date over 1% compared to last year. The distressed property closings are down 45% from last year and there are many more new construction sales that take longer to close. The closings should increase in relation to the pending sales over the next few months.
The big story is still the shrinking number of homes available. We have 8,364 homes for sale which is down 21% from last year and a 3.5 months supply of inventory which is down 22%. Many national articles say new construction is down; however, in the northeast Florida area June saw 833 permits issued which is the second highest total since 2007. The highest month was March with 941 permits issued.
Home prices continue to rise. The median sales price of $215,000 is up 10% over last June and we are up 10% year to date. The average sales price of $258,376 is up 9% over last June and 9% year to date. The predictions I have seen is for prices to continue to rise.
According to the Summer 2017 edition of The Housing and Mortgage Market Review published by Arch Mortgage Insurance Company, "Price declines are less of a concern than affordability, according to the report. Strong housing market fundamentals suggest that the average risk of U. S. home price declines over the next two years remains unusually low at only 4 percent. The Arch MI Risk Index statistical model is based on nine housing market health indicators, including unemployment and delinquency rates and if home prices are over- or undervalued relative to incomes."
All signs point to a continued healthy real estate market in northeast Florida. It is still a great time to buy and a better time to sell. There is a strong rental market if you are interested in an investment property. If we can help you with any of your real estate needs, please let us know.
Our 2nd annual Shooting for SAYS event is October 19th at Jacksonville Clay Target Sports. Please let me know if you want to sponsor or shoot. We would love to have you join us.