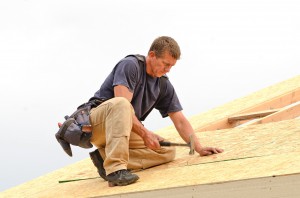 For homeowners listing a house for sale, a new roof is a fantastic selling point. But you need more than pretty new shingles to show your roof is new.
In fact, most insurance carriers require documented proof that your home's roof has been replaced! According to Steve Canty, a Certified Insurance Counselor with Brightway Insurance, this is a must.
As Steve says, not only may roof replacement documentation influence a buyer to make an offer on your home, it may also support additional premium credits for the buyer.
Steve lists some of the acceptable documentation, which should always list the date of service. During the listing process, be sure you gather any one of the following:
• A finalized county permit
• Roof warranty from the installer
• Paid receipt for the re-roof
• Prior wind mitigation affidavit
"This can be a valuable part of the disclosure process," says Davidson Realty agent Candy Gil. "Because it is such a big job, proof of roof replacement can easily tip a homebuyer towards a home."
Looking for information on proof of roof replacement? Contact The Canty Agency at 904-646-1850 or visit BrightwayInsuranceCantyAgency.com.