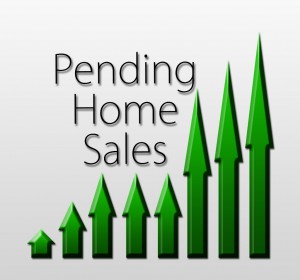 "Every man's life is a fairy tale written by God's fingers." Hans Christian Andersen
My husband's life truly is a fairy tale thanks to an organ donor. We are celebrating 9 years since Jim's transplant and we count our blessings and friends every day.
The Northeast Florida Association of Realtors market stats for May are extremely positive. The pending sales in May of 2,839 are 6% more than last May and we are up 5% year to date. The last 3 months our totals are higher than the number of transactions in the peak of the market in 2005 and 2006. We are continuing to see strong buyer activity.
There were 2,693 closings which is up 5% over last May and up 2% year to date. The last three months closings have averaged 2,600 and should be increasing based on the pending sales numbers.
The median sales price is $210,000 which is up 9% over last May and up 9% year to date. The average sales price is $252,741 which is up 9% over last May and up 10% year to date.
The inventory of homes available continues to decline. There were 8,371 active properties which is down 20.5% from last year. There is currently a 3.5 months supply of inventory which is down 22%.
The lender-mediated closings were only 8.3% of all closings in May compared to 16.7% last May. This is a very positive sign since about 60% of closings were lender mediated during the recession. Even the mortgage delinquencies dropped to a 10-year low in March 2017 according to CoreLogic.
To recap, sales are up, closings are up, prices are up and inventory and distressed properties are down. All good reasons to own real estate. If I can assist you with any of your real estate needs, please let me know.
Please consider joining us for our 2nd Annual Shooting for S.A.Y.S. event on October 19th at Jacksonville Clay Target Sports. We are raising money for St. Augustine Youth Services which is a great organization dedicated to providing a safe, therapeutic environment for boys between 6 and 18 from throughout Florida who have suffered the damaging effects of abuse and neglect. They have some amazing success stories of working with these boys.
We welcome all shooters at any skill level and love lady shooters. You can shoot 100 sporting clay targets or 50 skeet targets. For new shooters, you can get instruction while shooting 25 skeet targets. I would enjoy introducing you to a sport I love. We have special pricing available through July 15th, so give me a call at 904.940.5000 if you have an interest in shooting.