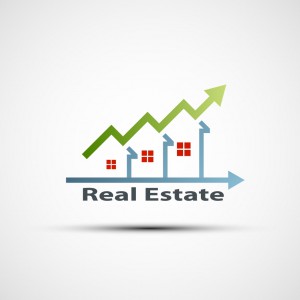 "Commitment is an act, not a word." Jean-Paul Sartre
This quote seems very appropriate for everyone in the real estate industry. We are trusted with the largest purchase in most family's lives. Thankfully, we have many great professionals in the real estate industry that act with true integrity.
The local and national real estate market is heating up for the summer. An article from Florida Realtors about the National Association of Realtors midyear forecast says "The first quarter was the best quarterly existing sales pace in exactly a decade (5.62 million), and Yun (Lawrence Yun, NAR chief economist) expects activity to stay on track and finish around 5.64 million – the best since 2006 (6.47 million) and 3.5 percent above 2016. With several metro areas seeing hefty price growth, the national median existing-home price is expected to rise around 5 percent this year."
"We have been under the 50-year average of single-family housing starts for 10 years now," said Yun. He does expect to see single-family homes sales total 620,000 this year which is up 8.4 percent from 2016.
In our local market, the Northeast Florida Association of Realtors April market stats shows pending sales of 2,779 for April which is 4% more than last April and we are up 5% year to date.
There were 2,294 closed sales which is down 7% from last April and 2% year to date. Based on the pending sales in March and April, I believe you will see a dramatic increase in closings for May. It is important to note that lender-mediated closings were down 49% from last April and traditional closings were up 2%. Only 10% of all closings were lender-mediated compared to 60% in the worst of the recession.
The median sales price is $195,990 which is up over 8% from last April and year to date. The average sales price is $242,692 which is also up 8% over last April and 10% year to date. The increased prices are partly attributable to the supply of homes for sale. We are down 20.5% to 8,348 active homes available at the end of April which is a 3.5 months supply.
Everything points to a strong summer for real estate with pending sales up, prices increasing, fewer distressed properties and many active buyers. It is a great time to sell since we are seeing multiple offers and prices above list price in certain areas of our market. It is also a good time to buy if you seek good advice and have some patience. Zillow's recent analysis shows that a renter could buy a home worth more than the median valued home in their city and not spend any more on monthly housing costs in 37 of 50 cities analyzed.
Please save the date October 19, 2017 for our Davidson Cares sporting clay and skeet event "Shooting for SAYS". Last year we raised $30,000 for St. Augustine Youth Services (SAYS) and had a great time. We are looking for sponsors and have an early bird special for shooters. Check it out on Davidsoncares.com.
A final word about commitment. Jim and I just celebrated our 37th wedding anniversary with our family. I am thankful every day for the commitment we made and know how blessed we are. I am thankful also for your friendship and support.