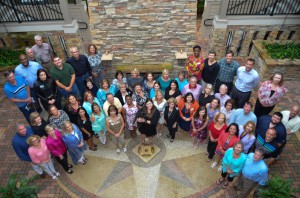 We are excited to announce yet another Davidson Realty honor! Just last week, Jacksonville Business Journal tapped Davidson Realty as one of the area's top residential real estate companies.
Davidson has brought home this honor numerous consecutive years. We placed #15 on this year's list with more than $98 million in local homes and lots sold in 2016.
"It is an honor to once again be included on this prestigious list of brokerages," said Davidson Realty President Sherry Davidson. "We are proud of our agents and staff for making this honor possible."
Our agents sold 381 Northeast Florida homes last year.
Just recently, Jacksonville Business Journal named Davidson among the area's top minority-owned businesses, and three of our agents were included in its annual Top Residential Real Estate Agents list. They include Mirtha Barzaga, Suzy Evans and Amy Anderson.
Thank you once again to Davidson's hardworking staff and agents!