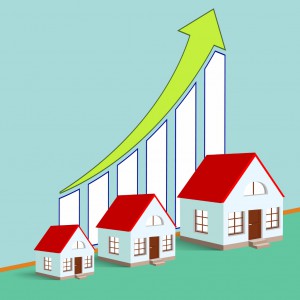 "I saw the angel in the marble and carved until I set him free". Michelangelo
I hope you had a wonderful Easter and are enjoying the awesome spring weather! The Northeast Florida housing market is heating up according to the Northeast Florida Association of Realtors market stats.
The pending sales for March jumped 10% from last March to 2,893. This is highest number of contracts written in any month including the peak of the market in 2005.
The closed sales of 2,502 are down 1.5% from last March but higher than the average over the last 12 months of 2,335. The great news about closings is the number of distressed property closings dropped from around 60% in the worst months of the recession to only 10.9% of closings in March.
The median sales price of $195,000 is up 8% over last March and 10.6% year to date over the same period last year. The average sales price of $242,979 is up 13% over last March and 10.9% year to date.
The inventory of homes for sale is down 21.1% to 8,277 properties. The months supply of inventory available is down 22.2% to 3.5 months of inventory. A balanced market is 5 to 6 months supply so there is an advantage to the sellers in our market at this time.
To summarize, sales are up dramatically and closings will follow. The median and average sales price continue to rise at a steady pace and the inventory of homes available continues to decline. These trends are very positive for our market. The supply of homes is getting very tight in some areas and buyers must move very quickly to get an offer accepted and be very strategic about the amount of the offer.
The Northeast Florida Builders Association reported a total of 941 permits for new homes in March. This is the most permits for any month in northeast Florida since mid-2007. St. Johns County had 373 of those permits which is the highest monthly total since 2005. Trulia reported that building permits nationally were up 17 % over last March, but new construction is still running two-thirds of its average over the past 50 years.
The National Association of Realtors report shows investment-home sales in 2016 rose 4.5% to 1.14 million from 1.09 million in 2015. Lawrence Yun, NAR Chief economist said "Sales to individual investors reached their highest level since 2012 as investors took advantage of record low mortgage rates and recognized the sizeable demand for renting in their market as renters struggle to become homeowners. The ability to generate rental income or remodel a home to put back on a market with tight inventory is giving investors increased confidence in their ability to see strong returns in their home purchase."
It may be a good time to consider buying an investment property. If we can assist you with any of your real estate needs, please let us know. (904) 940-5000
Enjoy our beautiful spring weather. Happy Mother's Day to all those hard working Mothers!