"It's what you learn after you know it all that counts." John Wooden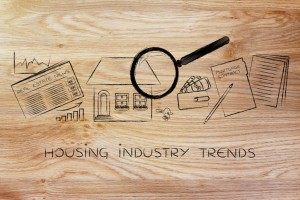 With March Madness in full swing, we can always use some wisdom from John Wooden. May your team finish strong.
An interesting article on Forbes.com with Lawrence Yun, chief economist of the National Association of Realtors discusses how rising populations and growth in the job market will have a large impact on housing demand over the next decade. Yun says "About 325 million people currently live in the U. S., and population projections forecast a 27 million increase to 352 million in 10 years."
The prediction is for 5 million more people in their 30s which will lead to more first-time homebuyers. There will be 3 million more people in their 40s which will lead to more people trading up. Yun says "Within reasonable parameters of economic growth and interest rate movements, home sales should do well over the next decade, clocking in at around 6 million a year." He predicts the national median home price to go from $234,000 in 2016 to $330,000 by 2027.
Yun adds "Housing demand in warm weather areas, and income tax-free states like Florida, Tennessee and Texas are set to boom over the next decade." It sounds like a great time to buy!
The Northeast Florida Association of Realtors February market stats seem to be following our normal seasonal trends. Pending sales picked up in February to 2,385 contracts written, an increase of 3% over last February.
Closed sales of 1,702 are down 10% from last February and we are down 5% year to date. This isn't surprising reflecting the slow sales in the last part of 2016. Buyer activity is strong now and we are seeing many more closings in March.
The average sales price jumped 14% over last February to $230,411. The average sales price can vary a lot on a month to month basis; however, the average for the last 12 months was $229,785 so prices are continuing a gradual increase.
The big news continues to be the low supply of homes. The inventory of homes for sale is down 21% from 10,163 last February to 8,016 homes available for sale. There are 3.4 months supply of inventory which is down 23% from last February and well below a balanced market of 5 to 6 months inventory.
We have listings in the Jacksonville beach area that only stay on the market for hours and have multiple offers and there are other listings competing with new construction that stay on the market for several months. It is very important to have a professional guide you whether you are buying or selling because every geographic area is different.
Please let me know if I can assist you with any of your real estate needs. Enjoy this beautiful spring weather and get ready for some baseball.(904) 940-5000