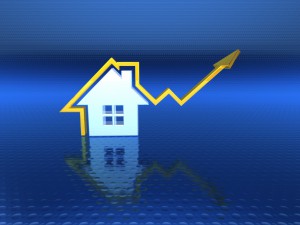 "Don't fear failure. Fear being in the exact same place next year as you are today."
Dr. Sean Snaith, the Director of the Institute for Economic Competitiveness at the University of Central Florida released the Florida forecast in December 2016 for 2016-2019 and the report is very encouraging. He is predicting Real Gross State Product (RSGP) to grow an average of 3.7% annually in 2016 through 2019.
"This average growth of 3.7% during 2016 through 2019 is a faster pace of the average growth compared to the prior four years (when growth averaged 2.4%). This projected average rate of growth for Florida's economy is 1.2 percentage points higher than the average of our forecasted real GDP growth for the U.S. economy over the same time frame (2.5 %)." This is very good news for the state and our local area.
He also shared an interesting perspective on housing prices. "Housing prices have made substantial progress from the bottom of the housing crisis. During the crisis, median existing home prices fell to a low of $122,200 but now stand at $220,000. This ongoing price appreciation continues to repair damage done to household balance sheets in Florida, but even at today's double digit price appreciation, it will take several years to recover all the wealth lost in the housing market collapse. Housing prices plummeted from the median-price high of $257,800 in June of 2006."
The Northeast Florida Association of Realtors market stats for January also have positive news for our area. The biggest news is that the inventory of homes for sale is down 18.6% from last January to 8,108 homes for sale. That is 3.5 months supply of inventory and a balanced market is 5 to 6 months. This means in many areas of the Jacksonville MSA, it is a seller's market. When a good listing becomes available, there may be multiple offers and the buyer will have to be very smart about their offer. However, in areas where there is a lot of new construction, some existing homes are not moving as quickly because of competition with great energy saving features and builder's warranties.
The median sales price of $175,000 is up 6.1% over last January and the average sales price of $216,553 is up 4.9%. Pending sales of 2,051 are up 0.6% over last January and closings of 1,603 are down 3.4%. I believe the closings are down because there was a slowdown in buyer activity during October and November because of the hurricane and the election. Activity picked up again in early December and I believe we will see good activity through 2017.
The local real estate market looks strong and the weather has been glorious. March Madness is coming and baseball spring training will be starting soon. Happy Valentine's Day to everyone!