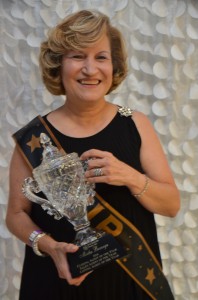 When you work as hard as Davidson Realty's agents and staff, sometimes you have to let loose and have fun! We did just that at our annual awards event on Saturday, January 21 at the Jax Beach Event Hall.
"The past year has been exciting with opening our new Jacksonville Beach office and welcoming lots of superb new agents to our team," said Sherry Davidson, President of Davidson Realty. "The newer agents and our veteran Realtors worked exceptionally hard in 2016 and we were thrilled to celebrate their success."
Realtor Mirtha Barzaga was given the company's top three awards, including top producer, top listing agent and top seller. She finished the year with more than $10 million in production. Mirtha also shared the company's VIP honor with two other agents, Suzy Evans and Amy Anderson. Suzy and Amy each topped $8 million in production last year.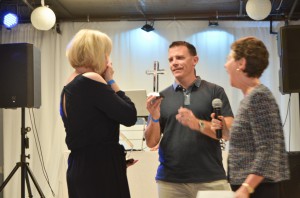 The President's Award went to Shelley Nemethy, who is known for her weekly office Bible study, community outreach and assistance to other agents. Terri Apodaca earned Rookie of the Year for substantially growing her business and converting numerous renters into buyers.
"The dedication of our agents is unparalleled," Davidson added. "We are excited to see even more success in 2017 as we continue to grow in one of the nation's hottest real estate markets."
Thank you to all our hardworking agents and staff!
Get to know the Davidson Realty team by visiting DavidsonRealtyInc.com or calling (904) 940-5000.