"If you really want to do something, you'll find a way. If you don't, you'll find an excuse." Jim Rohn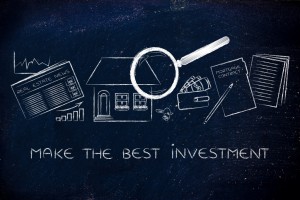 I mentioned last month that Realtor.com is predicting Jacksonville to be the 6th most improved market for 2017. Trulia posted an article "10 Hottest Real Estate Markets to Watch In 2017" and selected Jacksonville, FL number one. Trulia said "Why is it so appealing? First, there are serious job opportunities. Jacksonville posted a 3.8% job growth rate in 2016, which makes it one of the healthiest markets for employment opportunities in the state. Second, there's an increasing influx of people — which contributes to the area's very high ratio of inbound home searches on Trulia by out-of-towners versus outbound searches by locals looking to leave." It makes perfect sense to me that people would want to live in our beautiful area.
The Northeast Florida Association of Realtors market stats for year-end show 2016 was a slightly better year for our local housing market than 2015. There were 27,964 pending sales for 2016 which was 1.5% more than 2015. We averaged 2,330 contracts per month compared to 2,295 per month the previous year. There were 27,873 closings in 2016 which is 3.8% more than 2015.
Prices increased in 2016 also. The median sales price for December was $195,068 an increase of 8.8% over the previous December and an 8.8% year over year increase. The average sales price was $231,870 which is up 3.4% over the previous December and a 7.1% year over year increase. Most of the predictions I have seen for 2017 project that prices will continue to rise, but more slowly.
There were 36,122 new listings in 2016 which is 1.9% less than 2015. The inventory of homes for sale of 7,699 is down 20% from the previous year when there were 9,668 homes for sale. The months supply of inventory is down 21.4% to 3.3 months. A five to six months supply of inventory is considered a balanced market. The market continues to be favorable for sellers in the moderate to lower priced homes.
The greatest shortage of homes is in the entry level price range. Builders have found it very difficult to deliver entry level homes due to rising land and regulatory costs, but some builders have found a way. D. R. Horton is offering Express Homes as a lower priced option and 27% of their homes sold in 2016 were Express Homes. Pulte had almost 30% of their 2016 closings to first time buyers and Lennar hopes to reach 25% of their sales for 2017 to first time buyers.
My family just celebrated my parent's 67th wedding anniversary. We are hoping to celebrate many more. I wish you and your family a prosperous 2017!
I would like to thank you for your support of our business in 2016 and look forward to serving you or your referrals in 2017. Please give any one of our experienced Realtors a call at (904) 940-5000 or email me at sdavidson@davidsonrealtyinc.com.