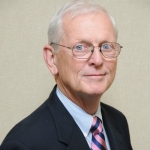 Davidson Realty sponsors an annual baseball-themed contest in which the firm's Realtors split into "teams" and compete to be champions in production and sales. This year's championship team is the Red Sox. Each month we profile a top producer from that team.
Team Member: Ron Savarese
Hometown: Greenlawn, New York
Years in Real Estate: 13
Certifications: Certified Military Housing Specialist, Certified Distressed Property Expert
Specialties: Senior buyers, waterfront and equestrian properties
Team Member Fun Facts:
• My daughters say I make a great tomato sauce for pasta.
• I owned a Volkswagen bug without a floor while in college.
• I drove a motorcycle across the U.S. to Mexico after my Army discharge.