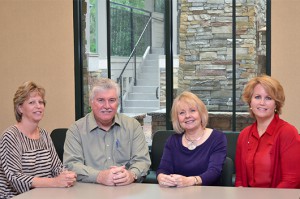 Homeowners: Would you like to rent your home, but need more flexibility? Want to stay in your home while it's not being rented? Many homeowners are answering "Yes!" to those questions and finding short-term leases are the way to go.
To meet this need, Davidson Property Management (DPM), a sister company of Davidson Realty, has announced it is expanding its repertoire to include short-term leases, or leases between three and six months. DPM, which already writes leases for six months and beyond, is seeking homes to lease for these shorter terms.
"We see a lot of clients who are either having a home built or considering moving to the area, and renting on short term basis is ideal for them," said Davidson Property Manager Laura Hendricks.
Davidson's property managers handle the entire rental process including advertising, background checks on prospective tenants, rent collection, repairs and maintenance, regular inspections, emergency management and monthly/year-end statements.
The company provides property management services for residential real estate in Jacksonville, St. Augustine, Ponte Vedra and World Golf Village.
For more information, contact Laura Hendricks at (904) 484-2170 or 800-940-2898.