"At times our own light goes out and is rekindled by a spark from another person. Each of us has cause to think with deep gratitude of those who have lighted the flame within us." — Albert Schweitzer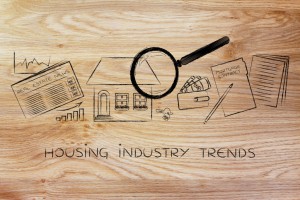 Thanksgiving is a wonderful time to think about all we are grateful for. I want to express my gratitude to all the companies that supported our first annual Shooting for SAYS event. Because of you, Davidson Cares raised $30,000 for St. Augustine Youth Services. SAYS does a tremendous job working with boys that have suffered severe abuse and neglect. Please save the date for our 2017 shoot which will be on October 19th.
The Northeast Florida Association of Realtors market stats for October shows continued declines in inventory. The inventory of homes for sale dropped 18% from 10,693 last October to 8,750 this year. New listings declined 22% from 2,966 in October 2015 to 2,314 this year. It seems hurricane Matthew delayed some new listings because homeowners were still cleaning up and most neighborhoods had debris on the curb and didn't look their best.
There is 3.8 months supply of homes available in October which is down 19% from 4.7 months supply last year. Five to six months supply is considered a balanced market. The lower amount of homes available is not consistent for all northeast Florida. There are areas like Jacksonville Beach with very low inventory and other areas with plenty of homes to choose from like the World Golf Village area.
There were 1,906 closings in October down 11% from 2,133 the previous October. Closings may have been down from normal market fluctuations, but the storm caused some delays since lenders required appraisers to re-certify homes to make sure there was no change in value. Since March, closings have averaged over 2,500 per month in our market, so 1,906 was a pretty significant drop. Year to date closings are still up 3.3% over the previous period last year.
Pending sales of 2,043 were down 4.5% from last October but are up 1% year to date. Many people seemed to be waiting for the election results before making some financial decisions. It will be interesting to see what impact the change in administration will produce.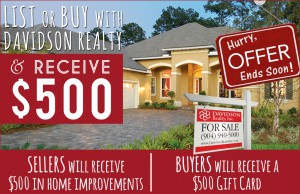 The median sales price for all homes of $184,900 is up 9% from last October and 9% year to date. Interestingly the median sales price for previously owned homes is $165,000 versus $279,900 for new homes.
It is a great time to buy investment property. We are still offering our $500 incentive to buyers or sellers through December 31st. Please let us know if we can help with any of your real estate needs including property management.
I wish everyone a happy Thanksgiving with family and friends!