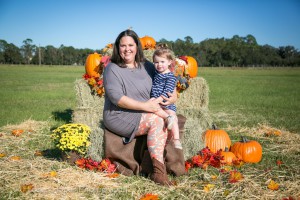 Top Real Estate Agent Amy Anderson had 25 families attend her latest customer appreciation party on Saturday, October 22nd at Our Lady of Good Counsel's pumpkin patch in St. Augustine. Amy is known for her local market knowledge, as well as her amazing customer service. She is always looking for new ways to thank her customers for their business and referrals!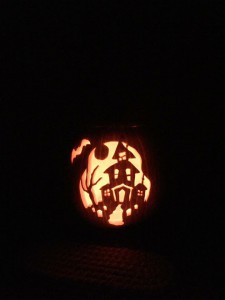 As you can imagine, everyone in attendance had a blast picking out their pumpkins! Party goers were treated to professional family photos, cookie decorating, hay rides and more. Also, all the families that attended participated in a Facebook Pumpkin Carving Contest. Congratulations to Romi Seidner, who won Holly Jolly Trolley tickets for their whole family.
In 2016 alone, Amy has been recognized as Top Sales Agent in January, Top Listing Agent in March, Top Sales Agent for the 1st Quarter of 2016, Top Sales Agent in April, Top Producing Agent in August, the Top Listing Agent and Top Sales Agent for September and Top Listing Agent for the 3rd Quarter. She serves all of Jacksonville, Ponte Vedra, St. Augustine and the surrounding communities. Give her a call at (904) 955-5355 or amy@davidsonrealtyinc.com. She would love to help you with any of your real estate needs!