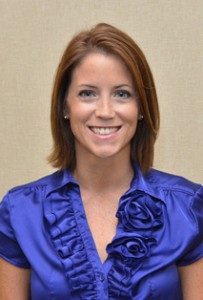 Davidson Realty sponsors an annual baseball-themed contest in which the firm's Realtors split into "teams" and compete to be champions in production and sales. This year's championship team is the Red Sox. Each month we profile a top producer from that team.
Team Member: Erin Mount
Hometown: Erin was born in St. Louis, Missouri (she loves the city!), raised in Paducah, Kentucky (she loves the land!) and calls St. Augustine her home (she loves the history!)
Years in Real Estate: 10
Specialties: Erin's focus in on St. Johns County. She has years of experience with renovations and new construction and loves relocations and fixer-uppers.
Favorite Quote: "Some people look for a beautiful place, others make a place beautiful." –Hazrat Inayat Khan
Team Member Fun Fact: Erin met her husband at a bachelor auction. As she says, "Still going strong two kids and 14 years later, proving God works in mysterious ways!"