Another successful month and quarter down in 2016! Team Davidson had over $8.5 million in closings during September and over $30 million in closings for the 3rd Quarter (sales came in at $29 million). We're very proud of our Realtors for all the families they have helped buy, sell or rent all over the First Coast. Congratulations to our Top Realtors for September and the quarter!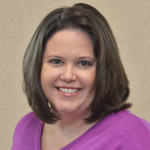 Amy Anderson is the Top Listing Agent and Top Sales Agent for September with over $550,000 in listings sold and almost $800,000 in sales. Amy had three sales during September, including two of her own listings. Amy is also our Top Listing Agent for the 3rd Quarter with over $1.7 million in listings sold and $3 million in total sales. She sold seven listings during the quarter. Follow Amy's Facebook Page (https://www.facebook.com/marketinaminute) to stay in-the-know on your community's market trends.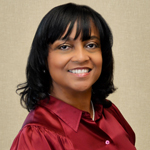 Our Top Producer for September is Terri Apodaca with over $750,000 in closings. She had three closings during the month. Terri is not only a Nocatee Certified Agent specializing in the Nocatee community, but also a Military Relocation Professional with expert training to work with current and former military service members to help them take full advantage of military benefits and support.
The Top Sales Agent and Top Producing Agent for the Quarter is Mirtha Barzaga with over $3 million in sales and over $3 million in closings. She had 12 sales and 10 closings during the quarter, two of which were new home construction. Mirtha is hosting a Food & Toy Drive at Heritage Landing's Amenity Center on November 12th from 12 – 4 pm and she would love your support! Swing by with non-perishables such as canned fruits and vegetables, beans, noodles, soups, ham, tuna, salmon or others!
We are here to help you with any of your real estate needs. Please give us a call at (904) 940-5000 if we can be of assistance!