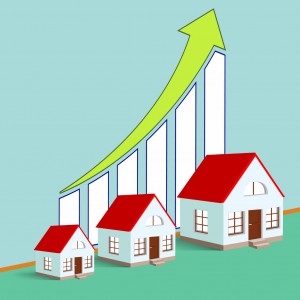 "At the moment when you feel like you have reached the point of absolute exhaustion, inspire yourself to take one last step, and that is when you have successfully arrived to the next level." Master Jin Kwon
This quote really inspires me because it is so rare to see true mastery in sports, the arts and business. It is fun to have college and professional football back and the final days of baseball for this year.
The Northeast Florida Association of Realtors market stats for August continue to show a strong local real estate market. The closings and pending sales are up, the median and average sales price are up and the inventory of homes for sale and percentage of distressed properties are down. All of these trends are very positive.
There were 2,520 closed sales in August which is 4.3% more than last August. The year to date closings are also up 4.3% over the previous year to date number. There were 2,495 contracts written in August and pending sales were up 0.3%, they are up 2.1% year to date.
The median sales price of $190,750 is up 10.3% over last August and we are up 8.8% year to date. The average sales price of $238,457 is up 13.2% over last August and we are up 7.3% year to date. These price increases continue to help homeowners that had negative equity in their homes. According to CoreLogic, 548,000 U.S. homeowners regained equity in the 2nd quarter of 2016.
There were 9,290 homes available for sale in August 2016 down 14.3% from the 10,836 available last August. Locally there is a 4.0 months supply of inventory. Five to six months of inventory is a balanced market. We are seeing a seller's market below the $300,000 price range, a balanced market in the $300,000 to $500,000 price range and a buyer's market above $500,000. There are a lot of high end buyers on the fence because of the uncertainty of the election.
The distressed properties in our area continue to show extremely positive trends. The distressed share of inventory is 8.8% compared to 18.7% last August. The closings that were distressed were 14.2% of closings compared to 25.8% last August and around 60% following the recession. There will always be some distressed properties, but it very nice to see the continuing decline.
Just in case you decide you don't need a real estate professional to assist you, I want to share some information about closing delays from the Realtors Confidence Index Survey sent to more than 50,000 real estate professionals. "While the majority of transactions are being settled on time, Realtors still report that 32% of transactions faced a delay and 6% were terminated from May to July. The top reasons for a delay were due to issues related to obtaining financing (41%); appraisal issues (27%); home inspection or environmental issues (11%) and titling or deed issues (10%)." You should know that getting a home under contract is only the start of all the negotiations that take place.
Enjoy this beautiful fall in Northeast Florida. Our family will be celebrating my Dad's 87th birthday soon and he wants to play 9 holes of golf to celebrate. We are very blessed.
Please let me know if we can assist you in any way with buying, selling or renting a home. (904) 940-5000