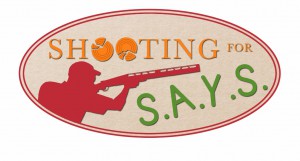 Our corporate giving program Davidson Cares is preparing to host its first annual Shooting For SAYS event on Thursday, October 20 at Jacksonville Clay Target Sports! All event proceeds will go to SAYS (St. Augustine Youth Services), which is dedicated to providing a safe, therapeutic environment for boys who have suffered from severe abuse and neglect.
Shooters at all skill levels are invited to participate.
"This is our second year hosting Davidson Cares fundraisers to help the kids at SAYS and we are hoping this exciting event will be the best yet," said Davidson Realty President Sherry Davidson. "We have experienced a huge turnout so far for shooters as well as our fantastic sponsors."
The event's 12-Gauge Sponsors, which donated $2,500, include Providence Homes, Riverside Homes, Gate Foundation, Vallencourt Construction Company, Dream Finders Homes, Landon Homes, The Hutson Companies and SEDA Homes. Sponsors in the 20-Gauge category, which donated $1,000, include Landmark Title, Watson Civil Construction, Shearwater, Bank of England, PDQ, Matthews Design Group and Ellis & Associates, Gulfstream Design Group and MasterCraft Builder Group.
Davidson Cares continues to welcome new event sponsors through Friday, September 30. For a detailed list of sponsorship benefits, contact Peyton Davidson, Vice President of Marketing and Social Media, at pdavidson@davidsonrealtyinc.com or (904) 940-5000.
Tickets On Sale Now
For a minimum donation of $125, participants may shoot 100 sporting clay targets, or 50 skeet targets for a minimum donation of $75. New shooters may receive instruction while shooting 25 skeet targets for a minimum donation of $75. All shooters will receive an event T-shirt, lunch, shotgun shells and refreshments during the awards ceremony.
Participants may purchase tickets online at www.DavidsonCares.com or via cash or check. Payment is accepted at one of Davidson Realty's offices (World Golf Village at 100 East Town Place, Suite 100, and Jacksonville Beach at 1500 Beach Boulevard, Suite 215).
Event check-in begins at 11 a.m., lunch is served at 12 noon and shooting starts at 1 p.m.
Jacksonville Clay Target Sports is located at 12125 New Berlin Road in Jacksonville.
Since 2012, Davidson Cares has worked to help local children by supporting area schools and youth-based programs.
Looking for more information? Visit www.DavidsonCares.com or contact Peyton Davidson at pdavidson@davidsonrealtyinc.com or (904) 940-5000.