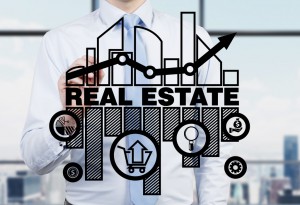 "Lighthouses don't go running all over an island looking for boats to save; they just stand there shining."
According to UCF economist Sean Snaith in his 2nd quarter Florida & Metro Forecast, Florida's economy is shining. He predicts that Florida's economy will continue to grow at a faster pace than the national forecast for the next four years because of rising job growth and home construction.
The June 2016 Northeast Florida Association of Realtors market stats is also very positive. There were 2,743 contracts written (pending sales) in June and 2,735 in May. I make a big deal of this because this is the only 2 times we have exceeded 2,700 contracts in a month.
There were 2,704 closings in June and there were only 2 other months, June and July 2015 that we exceeded 2,700 closings. Pending sales and closings are both up about 5% year to date over the 2015 year to date numbers.
A recent report released by the Harvard University Joint Center for Housing Studies says "Americans formed 1.3 million new households in 2015, a return to a normal pace of growth. Household formation had floundered during the Great Recession and amounted to a paltry 653,000 in 2013." They also predict that millennial household formation should average more than 2 million annually over the next several years.
Many of these household formations will be renters so it might be a good time to consider buying some investment property. Sales and closings should continue to increase with more household formations.
The prices continue to rise with the median sales price for June hitting $196,338 which is 8.5% higher than last June. We are up about 8% year to date. The average sales price is $238,148 which is up 6% for the month and year to date.
The inventory of available homes continues to decline to 9,317 homes which is down 15% from last June. Only 8.6% of the available homes are lender-mediated or distressed properties. This is down from 20.4% last June. This is a very positive sign for our local market.
We have 4.0 months supply of inventory which is down 21.6% from last June. Five to six months of inventory is considered a balanced market. The conditions are favorable for sellers for properties priced under $300,000.
To summarize, pending sales and closings are at all-time highs, prices continue to rise, the number of available homes continues to decline, there are less distressed properties and there are more household formations. All of these trends are very favorable.
Enjoy your summer and please let me know if I can help with anything real estate.