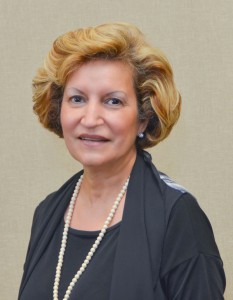 Davidson Realty sponsors an annual baseball-themed contest in which the firm's Realtors split into "teams" and compete to be champions in production and sales. This year's championship team is the Red Sox. Each month we profile a top producer from that team.
Team Member: Mirtha Barzaga
Hometown: Born in Cienfuegos, Cuba and raised in Elizabeth, New Jersey
Specialties: Golf communities, first-time home buyers, senior living and relocations. Mirtha is very familiar with most of the Northeast Florida market including the beaches.
Certifications: Certified Distressed Property Expert (CDPE), Certified Negotiation Expert (CNE), Certified Nocatee Agent
2015 Production: $9 million
Favorite Quotes: "Your attitude, not your aptitude, will determine your altitude," and, "When you do more than you are paid for, eventually you will be paid for more than you do." (both attributed to Zig Ziglar)
Team Member Fun Facts:
• Mirtha has a construction and sales background.
• She owned her first business at age 23.
• Mirtha has 2 sons and 4 grandchildren and as she says, "My kids and my business are my life. Warning: Don't mess with either one."