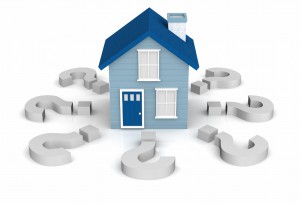 "Live as if you were to die tomorrow. Learn as if you were to live forever." Mahatma Gandhi
As I continue learning and reading articles about the real estate market, I have seen several references to another housing bubble. I am in complete disagreement with the theory that our market looks like the market 10 years ago. My reasons for disagreeing are:
• Lending criteria is still very reasonable. The credit scores and documentation required to get a mortgage today are much more strenuous than we saw 10 years ago.
• Sales prices dropped 35% to 50% in Northeast Florida during the downturn depending on the area of town and we have been slowly gaining the value back in our homes. The price increases we have seen are reasonable and steady on average 6% per year since 2010.
• Most builders are more cautious than before. You don't see builders constructing large quantities of speculative homes.
I will admit that the number of pending sales and closed transactions are in the range we saw during the peak of the market. However, I think the reason is because after the crash people owed more on their homes than they could sell them for and there was a lack of confidence in the market, therefore we had many years of below normal activity. We are now seeing more people in a position to sell their home and buy.
I always stress the importance and relevance of our local real estate market. The fact that the prices and inventory levels in areas of California and south Florida are escalating at a crazy pace isn't relevant to the current First Coast market conditions.
Looking at a few details from the Northeast Florida Association of Realtors market stats for April 2016, pending sales of 2,615 is up 2% from last April and 5% year to date. Comparing the most recent 12 month's average to the previous 12 month's average, pending sales are up 12%.
There were 2,318 closed sales in April which is down 1.5% from last April. It is important to look closer at closings because lender-mediated closings are down 35% and traditional closings are up 12% during that period. Comparing closings for the recent 12 months to the previous period, closings are up 10%.
The average sales price of $224,816 is up 8% over last April and up 6% year to date which is a nice steady increase.
There are 9,290 homes for sale at the end of April which is down 15% from last year. There is 4.0 months supply of inventory which is lower than the 5 to 6 months supply of a balanced market. As you might expect, there is a shortage of inventory in the price ranges under $300,000, the market is pretty balanced in the $300,000 to $500,000 range, there is a 10.7 months supply in the $500,000 to $1M range and 24.3 months supply over $1M. We are not seeing a lot of sales at $1M and over except in certain areas in Ponte Vedra Beach and pockets of new construction.
I welcome any feedback about my comments and always love talking real estate with you.
School will be out soon and we have an entire summer of baseball to watch. I wish all the Dads a happy Father's day in June! My Dad is the best Dad ever and my husband is a pretty amazing Dad. I look forward to celebrating them both!