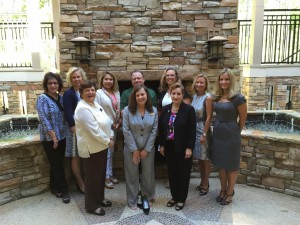 Congratulations to our 11—That's right, 11!— 2016 Five Star Professionals, as recently designated by Jacksonville Magazine and research firm Five Star Professional. Those award-winning agents include Michelle Gonzalez, Jock Ochiltree, Lynn Whitley, Margherite Myers, Lauren Martilli, Suzy Evans, Joanne Samuelson, Mirtha Barzaga, Ben English, Shelley Nemethy and Pauline Cake.
The recognition is presented to those who scored in the top three percent for client satisfaction out of all Northeast Florida real estate agents and brokers.
"I am pleased to say this is the largest group of Davidson agents ever included on the Five Star list," said Davidson Realty President Sherry Davidson. "These agents are focused on far more than production; they work tirelessly to provide the very best in customer service before, during and after each transaction."
The Five Star program is the largest and most widely published real estate agent award program in North America. Five Star Professional's research team contacted thousands of recent homebuyers and other consumers to determine each qualifying agent's client satisfaction rating. Surveys measure agents in customer service, communication, finding the right home, integrity, negotiation, post-sale service, marketing the home, market knowledge, closing preparation and overall satisfaction.
Read more about these and other fantastic Davidson agents on our Team page. Congratulations to our superb Five Star Professionals!