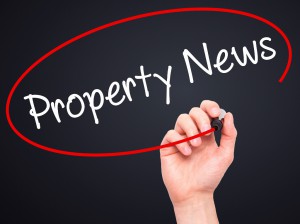 "We are told to let our light shine, and if it does, we won't need to tell anybody it does. Lighthouses don't fire cannons to call attention to their shining – they just shine." Dwight L. Moody
The Northeast Florida Association of Realtors market stats for February bring you really good news if you are thinking of selling your home. Even though there were 3,146 new listings in February, 6% more than February 2015, the inventory of homes for sale dropped 17% to 9,027 properties. This is the lowest number of homes on the market in our area since late 2005.
There were 2,425 pending sales in February which is 11% more than February 2015. We are up 10% year to date. With inventory low and more buyers out, we should see prices continue to rise steadily. The average sales price is up 5% year to date.
A great deal of the pent up demand for housing is from the large group of homeowners who experienced negative equity in their homes during the recession. The increases in housing prices over the last several years are helping these homeowners gain positive equity in their homes. According to a recent article, Corelogic was quoted as saying one million borrowers regained equity in 2015.
I don't pretend that I can predict the world economy; however, we have a local expert in Paul Mason from UNF that for several years has predicted the Leading Economic Indicator (LEI). Many factors go into his prediction and in his most recent LEIPLINE he says "The LEI suggests that the beginning of 2016 will be strong, and our forecasts suggest an even better climate for the rest of the year." Music to my ears.
There were 1,782 closings in February which is 6% more than last February. Of the 1,782 closings, the distressed property closings are down 26% to 468 and traditional closings are up 25% to 1,314.
There are still a few areas of town with pockets of distressed properties but we continue to see less short sales and foreclosures every month. Currently, only 12% of the inventory for sale is distressed as compared to 24% last February.
We have 3.9 months supply of inventory in February which is down 26% from last February. Five to six months of inventory is considered a balanced market. We are in a seller's market now for homes under $500,000.
If you have been considering making a move, this is a great time since we have a lot of buyer activity in the spring. Walk around and through your home as if you were a buyer and see if you can improve the curb appeal and repair any issues. We would be happy to help you decide what needs to be done to get your home on the market. You can also take advantage of our $500 buyer and seller incentive.
Let your light shine and enjoy an amazing spring and Easter season in Northeast Florida. As always, please let me know if we can assist you with any of your real estate needs. (904) 940-5000