The only fool bigger than the person who knows it all is the person who argues with him. - Stanislaw Jerszy Lec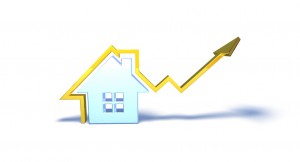 I don't want to be the person who knows it all, but I would like to share with you my insights into the real estate market based on the July statistics produced by the Northeast Florida Association of Realtors.
The local real estate market is going strong. Pending sales for the last 5 months have been higher than they were during the peak market of 2005. There were 2,661 pending sales in July which is 24% higher than the previous July. Pending sales are 20% higher year to date than the previous year to date.
Closings have been higher than the peak of 2005 for the last 2 months. There were 2,534 closings in July which is 13.5% more than the previous July. We have 12% more closings year to date than the previous year to date.
The median sales price in July was $181,000 which is 9% higher than last July's price of $165,950. The year to date median price is also up 9% over the previous year to date number. The average sales price of $224,891 is 4% higher than last July and we are up 6% year to date.
There are a lot of contracts being written and the closings are following. The prices are steadily rising but it will take some time to get back to the prices we saw during 2005. The market seems more sustainable this time around partially due to the strength of the borrowers getting mortgages.
Jonathan Smoke, Realtor.com's chief economist said "The Mortgage Bankers Association's Credit Availability Index was at 122 in June, a 5 percent increase year-over-year in the expansion of credit. However, the index peaked at 869 in June 2004 – indicating that June's reading is still far from that peak or even a normal reading." He adds "Times are still tough for those with tarnished credit." As the credit index continues to climb, there will be even more buyers able to get mortgages generating even stronger sales.
While on the subject of mortgages, Troy Silhan from Bank of England shared with our team a change coming September 14 on all FHA loans that will impact many borrowers. All student loan debt regardless of deferment will have to be included in the Debt to Income ratio unless they are under contract prior to September 14. If you know anyone with student loans wanting to buy, please let them know about this rule change.
Of additional interest is a great article in Florida Realtor magazine this month about three segments of buyers that are flooding the Florida real estate market. They are millennials (age group 20s and early 30s) with a 32% share of the market, multigenerational buyers at a 13% share of the market and Boomerang buyers (lost their homes during the economic downturn) at 6% of the market. Each of these groups are finding financing solutions to help them purchase.
It is a great time of the year with the baseball playoffs coming, football season starting and the real estate market getting stronger. We are finalizing details of our new beach location and look forward to being able to better serve our beach customers.
If we can help you with any of your real estate needs or you just have questions, please let me know. Your referrals and support have made Davidson Realty one of the 50 fastest growing companies on the Business Journal list again this year. Thank you so much!