Another excellent month of sales and closings on the book! Twenty-six different agents had sales during July totaling over $16 million in residential sales. We also had over $22 million in closings for the month! Congratulations to our entire team on all their hard work. We have to give extra special recognition to our Top Realtors, Lynn Whitley and Suzy Evans, for an outstanding job during the month of July!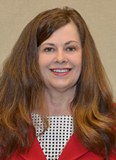 Our Top Listing Agent of the month is Lynn Whitley with over $1 million in listings sold and total sales over $2.5 million. Lynn had five transactions during July; two were new home construction, one with our friends at Mattamy Homes and another with DR Horton. Lynn also sold a resale home in Murabella and sold her own listing, a large parcel of land near World Golf Village's King & Bear community. Great job, Lynn!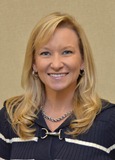 The Top Sales Agent and Top Producer for the month is Suzy Evans with over $2.5 million in total sales for July and more than $2.2 million in closings. Suzy had six sales throughout the month and sold two of her own listings. She also sold two new construction homes with ICI Homes and DS Ware Homes. She had three closings during July, one new construction with DS Ware Homes and one commercial property in Jacksonville, and she also closed her own listing near Fruit Cove. Congratulations on a killer month, Suzy!
If you are looking to buy, sell or rent in Northeast Florida, please give one of our St Augustine Realtors a call at (904) 940-5000.