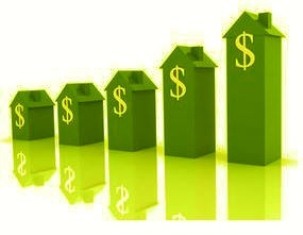 "If you can't fly, then run,
if you can't run, then walk,
if you can't walk, then crawl,
but whatever you do,
you have to keep moving forward."
–Martin Luther King Jr.
The Northeast Florida Association of Realtors market stats shows the real estate market is no longer crawling, we are now walking.
Pending sales for June 2013 are 34% more than June 2012. We have 32% more pending sales in the first 6 months than the same time period last year. In our office, we have written twice as many contracts in 2013 as we did for the same period in 2012.
There were 1,829 closings in June 2013 which is 8% more than June 2012. Year to date there have been 10,529 closings which is 23% more than the same period last year when we had 8,573. Of the June 2013 closings, 35.6% were short sales or foreclosures down from 39.9% June 2012.
Our office has more than double the closings year to date over the previous year. We had $19 million in the first 6 months of 2012 and almost $47 million in the same period for 2013. For the first 6 months of the year, 23% of Davidson Realty's closings are new construction, 16% are short sales or foreclosures and 61% are traditional closings. It is wonderful to be selling new construction again.
All four of the zip codes in St. Johns County where many of our sales occur are showing good activity.  The data is from the recorded transactions for single family homes closed in May.
| | | | |
| --- | --- | --- | --- |
| Zip   Code | Area | SF   Closings | Average   Sales Price |
| 32092 | World   Golf Village | 101 | $243,899 |
| 32259 | Julington   Creek | 135 | $159,433 |
| 32082 | Ponte   Vedra | 66 | $616,845 |
| 32095 | Palencia | 20 | $308,250 |
There were 2,750 new listings in June 2013 which is 22% more than June 2012 when there were 2,259 new listings. The lender–mediated listings (short sales or foreclosures) are down 4% and the traditional listings are up 37%.
The inventory of homes for sale in June 2013 is down 29% from June 2012 to 7,982 properties. The lender mediated inventory is down 55% and the traditional inventory is down 12% from June 2012 to June 2013. The months supply of inventory is at 4.4 months which is down 43% from last June. Approximately 5 to 6 months is a balanced market.
The average days on the market until sale went from 103 days in June 2012 down to 82 days in June 2013. The average sales price and median sales price continue to rise which is a very good trend.
As you can see from the inventory numbers, we are looking for anyone interested in selling their home. If you know of anyone who tried to sell their home in the past and got frustrated with the process, please let me know.