"I'd rather be a could-be if I cannot be an are; because a could-be is a maybe who is reaching for a star. I'd rather be a has-been than a might-have-been, by far; for a might have-been has never been, but a has was once an are." — Milton Berle
If you did not have to read that more than once, you are much smarter than me.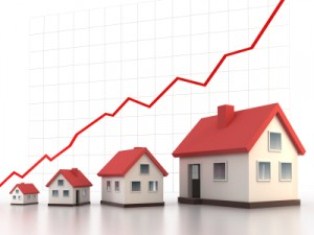 I would like to share a few insights from Dr. John Tucillo, the chief economist for Florida Realtors who spoke in Jacksonville recently.
1- The real estate market is heavily tied to employment. Employment will not change significantly unless we have new industries to create employment or we restore manufacturing.
2- We will get back to historical price trends, which is an increase of 4 to 5% per year, in late 2013 or early 2014. (This was also a topic in the most recent "The Kiplinger Letter". They predicted price increases of 8.5% this year and a gradual return to the historical norm in 2014 of 4% or one percentage point more than the inflation rate each year.)
3- Without the investor purchases, the Florida real estate market would have recovered 3 or 4 years later. Cash transactions have gone from about 20% of sales in 2008 to over 50% now.
4- The Dodd Frank Act is in place but the regulations are not. The lenders are facing a lot of uncertainty and it is much more difficult to get a mortgage than in 2000, which was a more normal lending climate.
5- The distressed properties will be around for at least 10 more years but they are going out at the same rate they are coming in.
I have analyzed the Market Overview from the Northeast Florida Association of Realtors. The biggest issue facing Realtors in Northeast Florida now is the shortage of inventory. The number of available homes is down 31% in May 2013 compared to May 2012. The months supply of inventory is at 4.4 months which is down 44% since last May. Approximately 6 months supply is considered a balanced market. Multiple offers on a good listing is a very common occurrence.
It is a good sign that new listings are up 17% in May 2013 over May 2012. It is interesting to see that distressed property listings are down 0.6% and traditional listings are up 27.8% for that time period.
Closings are up 22% and pending sales are up 35% from May 2013 to May 2012. The median sales price is up 20% and the average sales price is up 11% over the same time period. All of the trends are still very positive for our housing recovery.
If you did not see the Business Journal articles, I would like to let you know that Davidson Realty is the Broker of record for several Hutson Companies' holdings. Jim is very happy working with David Hutson and John Metcalf doing what he loves. We are also very proud of our ranking as the  #1 Best Place to work in the Small Business category.
My last positive news is that Jim is celebrating the 5th Anniversary of his liver transplant on June 23rd. We thank God every day for all of our blessings.  Life is very good.
If I can be of any assistance to you for any of your real estate needs, please give me a call. I would especially appreciate any referrals of someone wanting to sell their home.