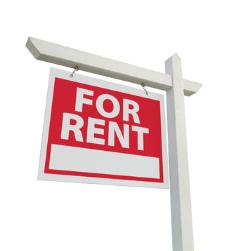 If you're a homeowner who's been thinking about leasing your home instead of selling it, my advice is to strike while the iron's hot. I recently heard from Shelby Heinemann who leads our Davidson Property Management team and Shelby is on the hunt for properties to list.  Shelby expects this Summer to be one of the busiest home rental seasons she's seen in years. For the highest price and quickest turnaround, homeowners should list their home for rent ideally by June/July at the latest. Here's why:
- Summer is historically the busiest time of the year for rental property because families want to move in the Summer when kids are out of school.
- Demand for rental homes has been very strong in recent years because more people are interested in renting to avoid expenses like HOA or CDD fees, as well as expenses like appliance repairs.
- Supply is tighter.  As the real estate market has picked up, supply of both homes for rent and homes for sale is shrinking.
We've seen first-hand how supply and demand is impacting the rental market.  Our  Property Management Team is moving rental listings that are clean, move-in ready and priced right in as little as seven to 10 days. It helps that St. Johns County is a desirable place to live with A-rated schools.
Our best advice is for homeowners to work with a trusted Property Management team to ensure quality and satisfied tenants, and the protection of your property asset.  We would welcome the opportunity to talk to more about your property management needs. Please give us a call at (904) 940-5000.