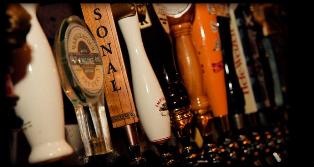 "Beer is proof God loves us and wants us to be happy." – Benjamin Franklin
We can't really think of anyone who needs an excuse to try some tasty brews but we're offering up a great reason anyway!  Davidson Realty and Taps Bar & Grill have teamed up to present NovemberFest on Wednesday, November 9 from 3:00 – 5:00 p.m.  This casual beer tasting will feature six specialty beers and delicious appetizers. Proceeds raised from the beer tasting will support the World Golf Village Relay for Life Team which raises money for the American Cancer Society.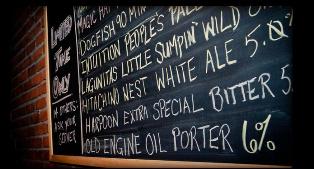 Tickets are $25 in advance, $30 at the door. Ticket price includes six specialty beer tastings, one pint of your favorite flight and appetizers.  Raffle tickets will also be sold. Prizes include: a twosome of golf for the Slammer & Squire course at World Golf Village; two $50 Taps gift cards; and two tickets to the Jaguar/Houston Texans game at Everbank Field on November 27th.
NovemberFest Tickets can be purchased at Davidson Realty located at 100 East Town Place, St. Augustine, FL 32092 or call Peyton Davidson at (904) 940-5000. Taps Bar & Grill is located at 2220 County Road 210 West in the Winn-Dixie shopping center.